Comprehensive School Administration
School Administrator Professional (SCADPro) is a comprehensive school administration suite. The suite allows school administrators and teachers to perform administrative functions with ease and flexibility. It handles back-office functionalities, including registration, record maintenance, reporting, communication, payments, and much more. It uses a secure web platform and is compatible with any modern browser.
---
Information at Your Fingertip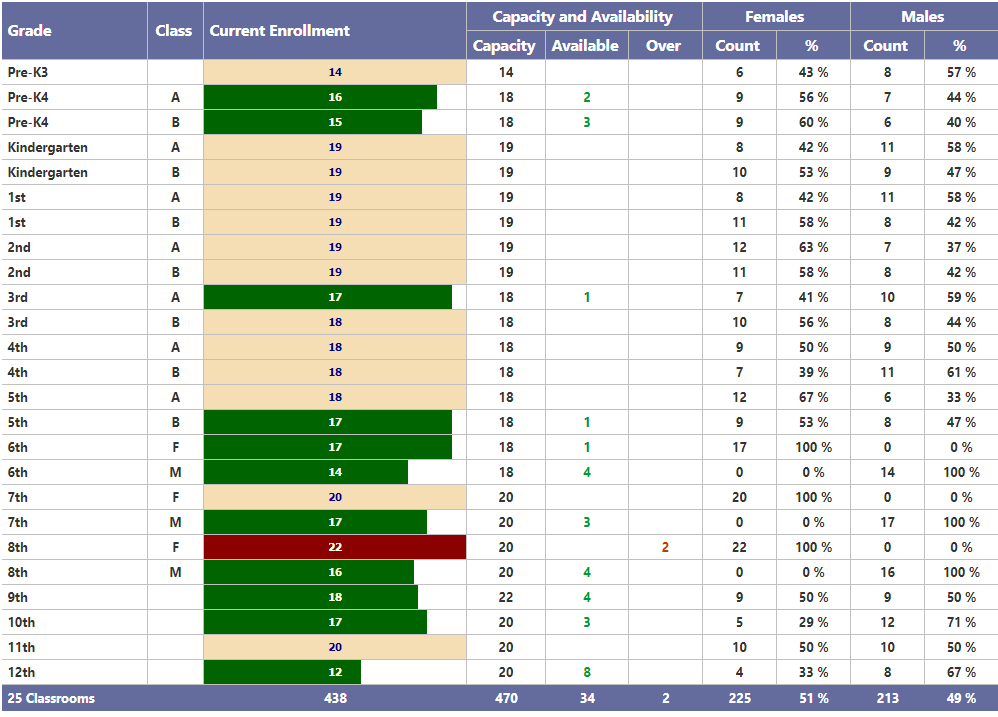 The administration welcome screen in School Administrator Professional (SCADPro) is tailored based on the user access level. Therefore, it provides the administrator a combination of quick action reports as well as summary views of enrollment. The families and students administration screens allow the administrators to make changes to every aspect of the student information and registration records. This includes enrollment status, contacts, medical information, and much more.
---
Parents Portal
The Families portal in School Administrator Professional (SCADPro) allows families of students to securely access their students enrollment applications and view their status during the enrollment process. Furthermore, during open enrollment, they can re-enroll existing students easily, using existing student information, or add new students.  In addition, the families portal allows parents to securely pay various fees online and order school meals for their students.
---
Complete Tasks Faster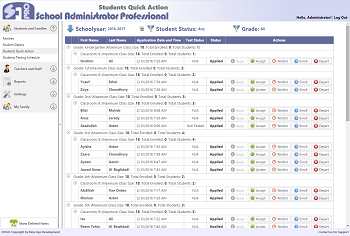 School Administrator Professional (SCADPro) provides various quick action screens. This allows the administrators to take actions on applications including enrollment, admission, testing, and other functions. As a result, administrators can take action quickly and from a centralized location. Additionally, administrators can set access levels to decide who can access certain functionalities.
---
Extensive Reports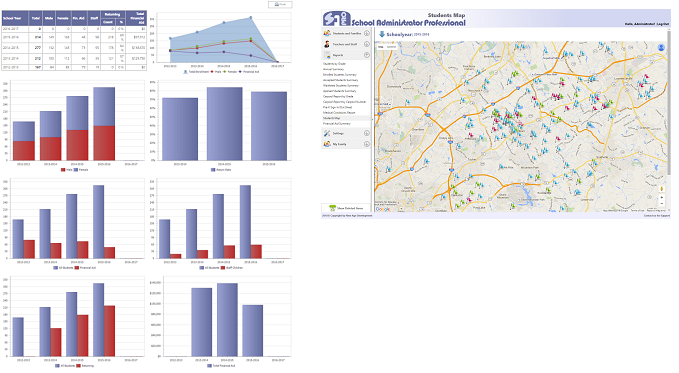 Extensive reporting is essential for school management. School Administrator Professional (SCADPro) provides a very rich set of reports to help management, board members, and administrators make daily decisions about the school. Enrollment reports, student information reports, carpool reports, medical reports, map reports, are just a few of the available reports in School Administrator Professional (SCADPro).
---
The School Administrator Professional (SCADPro) platform is very flexible and you can customize most areas using a very rich settings interface. Please contact us for more information and a demonstration.